Michael J Hutton - Music Coach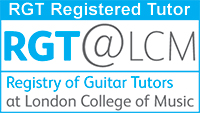 I believe coaching is not passive and one size doesn't fit all.
My name is Michael Hutton and my Passion is centred around music and playing the guitar and ukulele, particularly how you will feel as you achieve each step of your learning journey. My mission is to get you realising your dream to play guitar or ukulele, enjoying the journey and reaping the many health and wellbeing benefits associated with playing a musical instrument in the process.
By listening to where you are and where you want to be, I show you how you can save time reaching your goal, not only to get on the right path but stay on it. To this end, I offer both personal lessons and self-teach courses, both having access to a personal level of interaction so you are never left on your own with nobody to turn to for feedback and support.

The Moment You Accept Responsibility For Everything In Your Life, Is The Moment You Gain The Power To Change Anything In Your Life
Hal Elrod
Have a virtual coffee and a chat with me to tell me about your aspirations. And, if there is time, we'll pick up the guitar or ukulele and play something!